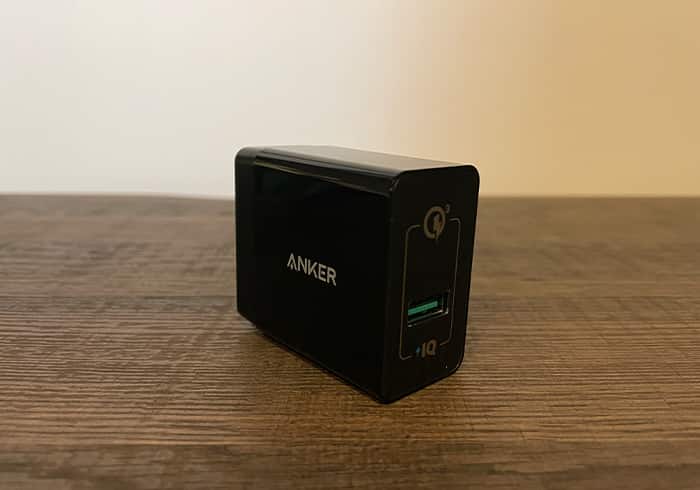 I don't know about you but I don't like to wait around forever for devices with dead batteries to charge. Having a phone with a full battery today is almost not optional anymore. We work and relax from our phones and Apple watches and we sketch and draft on our tablets. When the need strikes, our devices need  to be ready. In that spirit, I recommend the Quick Charge 3.0 Anker Charger Box. 
Anker claims that in just 35 minutes their Quick Charge box can charge your device battery up to 80%. I've found that to be pretty accurate in my personal experiments. I use the Sennheiser Momentum 2 Over the Ear Wireless headphones. They say that a full charge takes 3 hours, but with this box I reach an 80% charge in about 20-25 minutes and a full charge in about 35 minutes.
I also use this box to charge my tablet and I have another one that I use to plug in my wireless phone charger. I've never experienced a compatibility issue with this charger on any device. There is a long list of phones, tablets, and other devices that the Quick Charge box is compatible with that can be found on their website and on their Amazon product page.
The price point for the Quick Charge 3.0 Anker Charger Box. A quick and reliable charge is worth a lot to me, but I like that this option comes at a significantly lower price than comparable products from Mophie. 
I also love that the box is pretty small for a lightening charger. It doesn't take up any significant amount of space when I travel with it, which is ideal.
I highly recommend this charger box to keep all of your devices juiced up and ready to go  when and wherever you are! Click to see the best price I found on Amazon.