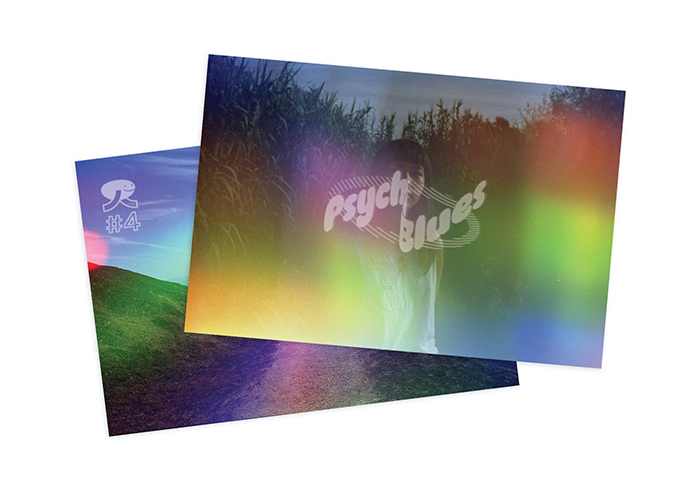 I've written a couple articles about photography stuff that I like. So you already know I prefer film to digital in most cases. This time I want to tell you about a custom film shop called Psych Blues.
If you missed the article where I publicize my love for film check it out! Kolari IR Chrome, it's about this wild camera (digital lol) that gets AMAZING vintage looking shots.
Psych Blues is an online only shop that makes experimental film to take your analog shots to the next level.
Creator Dustin Adams modifies normal c41 color negative film. Right now there are 5 different varieties of film available for sale. #2 through #6. Some of the modded film features ombre lense flares or rainbow fog. Some have red and purple "light leaks" or green stripes.
This film gets you cooler pictures than anything you can cook up with a series of digital filtering.
Pysch Blues currently only offers 400 speed rolls of 36 exposures, but Adams says he's seen good results at 1600. That being said he does recommend shooting at the labeled ISO setting.
In addition to the rolls of film, Psych blues also sells pre loaded disposable cameras. They come with 24 exposures for whichever type film you'd like.
Dustin Adams is enviously dedicated to his craft. On his Instagram page, you can watch his highlight titled "Workspace". On it he'll take you on a tour of where he makes the film… in a dark room he built himself under his bed.
His living room is the office and his laundry area is where he processes the film. His entire apartment is dedicated to his art and it shows in his product. This film turns every image you take into a collaboration with Adams.
The film is worth every penny. I would love to keep this shop a secret. Because the film is so popular that its always sold out and I don't want any extra competition to get it.
But that's selfish. And Psych Blues deserves to be huge for the creator's top shelf work and incredible one of a kind product.
Subscribe here today to get your free shopping cheat sheet delivered monthly!
35mm, 35mm Photography, Analog, art, c41, Color Negative, Colorful, Dustin Adams, Film, Hand Made, ISO, Online Business, Photography, Psych Blues, Review, Small Batch, Small Business