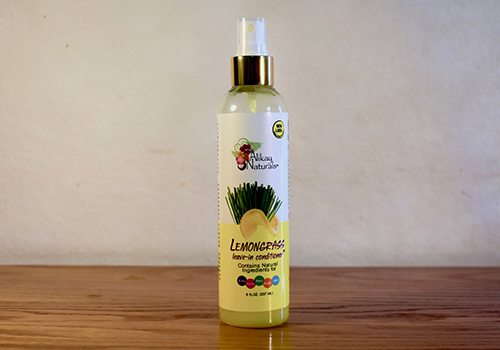 I've had a very satisfying relationship with my flat iron for many years. But after a couple rounds of bleach, I decided to ditch my favorite heat tool and embrace my wavy hair. I'm also VERY jealous of my sisters fantastic healthy curly Rapunzel hair. So stole her Alikay Naturals Lemongrass Leave In Conditioner.
As I've learned from the Curly Girl Handbook (an actual book) the key to making hair healthy is a ton of moisturizing products. Also lots and lots of protein to rebuild bonds in the hair that get broken by bleach, heat and other forms of damage.
I learned that I have "high porosity hair". Which means that while it sucks up moisture like a sponge, it loses it almost as fast. This book and whole process in general has completely taken over my life. So I have a type of hair that is especially tricky to keep happy.
Go figure.
After lots of research, she found Alikay Naturals Leave In Conditioner. It isn't too heavy for my hair, but its thick enough to it moisturized for at least 3 days in the dead of winter.
So I'm pretty happy, also it smells like skittles so that adds to the appeal for me.
Alikay Natural's Leave In is also low priced which is especially important. Anyone who is new to trying to embrace their curls will tell you, it's a very expensive journey. So to have a super effective and affordable option from Alikay is a huge win. (FYSA their product is also as great for straight hair)
If all that didn't convince you to to give it a shot, may I remind you again that it smells like skittles.
Try Alikay Naturals LemonGrass Leave In here!
Subscribe here today to get your free shopping cheat sheet delivered monthly!
#CurlyGirl, #CurlyGirlMethod, Alikay, Alikay Naturals, Alikay Naturals Lemongrass Leave In Conditioner, Beauty, Black Owned Businesss, CGM, Conditioner, Curls, Curly Girl, Curly Girl Method, Hair, Hair Care, Health, Healthy Hair, Leave-In, Leave-In Conditioner, Lemongrass, Natural, Review