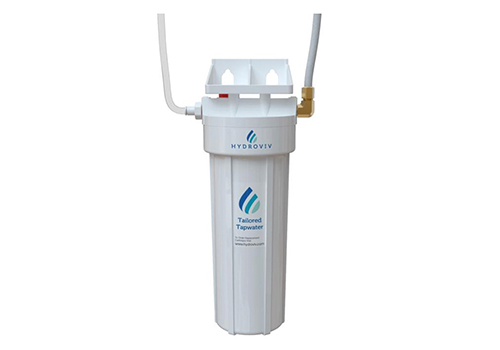 Bear with me on this one- Hydroviv.
I write articles about cool clothing brands or underground beauty companies. Every now and then I try to recommend new music I've discovered or shout out an artist I like. This one is a little off base from the areas in where I'm a "professional consumer"-
All people in all corners of the earth need clean drinking water to survive.
With the ever growing threat to the health of our environment, this is becoming more and more of a challenge. Hydroviv water filters are a home improvement I reccomend everyone look into.
Dangerous amounts of PFAS are finding their way into the water systems of many large cities. The Flint, Michigan water crisis is still in recent memory. Now more than ever we need to be diligent about what we're putting in our bodies. Hydroviv stands out from other filtration options. They create a custom water filtration system based on where you live. This way, each filter addresses the actual water concerns specific to your area.
Systems are a bit of an upfront investment. They go for 279 USD. This price includes all the research that the Hydroviv team will do on your behalf. You do not have to send them any research or reports you've done on your own.
Filters are easy to install on any faucet. In under 15 minutes, even the most dense DIY plumbers (read: me) can have the process completed. Advanced Hydrovivs filter out all PFAS and contaminants. More mainstream systems only remove easy larger molecules. Filters are even available to those who's main source of water comes from a well.
I'm a major fan of reverse osmosis filtered water…
It tastes SO fantastic. But units have a wide range in price. Plus many need you to call a plumber to come drill a hole in your counter and install a separate faucet. They're a one-size-fits-all solution to a diverse non-one-size-fits-all situation. Hydroviv water filters produce water that tastes great. I can drink my tap water with the certainty that I'm not letting any Mercury, lead, chromium, or arsenic slip through. It's more difficult than ever to actually be healthy and getting a Hydroviv filter was a no brainer for me.
Get Hydroviv and start drinking truly clean water today!
Subscribe here today to get your free shopping cheat sheet delivered monthly!
Clean, Custom, Drinking Water, Filter, Flint, Hydroviv, Made in the USA, Michigan, PFAs, Research, Review, Tap Water, Water, Water Filter, Well Water