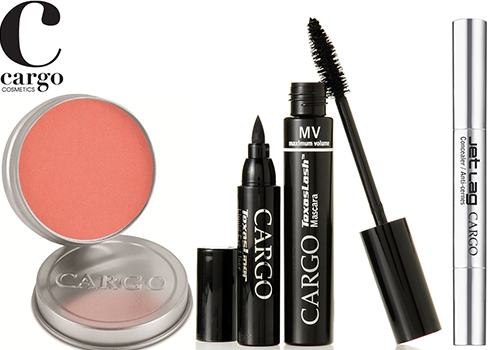 In 2016, women are freer than ever to leave the house without makeup. That doesn't always mean we do. Sometimes we want a little assistance to look a little less dead in the morning. This is where Cargo Cosmetics comes into play.
The brand's reliable products have never failed me. I can always count on all day coverage and secure packaging from Cargo.
There's no need to worry about makeup explosions. The brand packages all their powdered products in indestructible tins. Eye shadows come in color coordinated pairs so they take up half the space in your makeup bag. And you don't have to worry about figuring out whether colors match.
And to keep sweetening the pot, the most expensive product on the entire website is 36 dollars.
It seems to good to be true. The company that boasts a Hollywood resume including use on movies and TV shows. Girls, American Horror Story, The Mindy Project, and Modern Family are some shows that use the brand. How I Met Your Mother, New Girl and Insidious, Tim Burton's Alice in Wonderland, Iron Man 2, and Hairspray are some of the many others.

If this list tells you anything, it's that the Cargo is reliable. The colors are highly pigmented. The coverage is exceptional. And once applied the makeup won't budge.
Try out this eyeshadow palette for yourself and see!
Subscribe here today to get your free shopping cheat sheet delivered monthly!
Cargo, Cargo Cosmetics, Cosmetics, Designer, Durable, Girls, Hairspray, Hollywood, How I Met Your Mother, Insidious, Iron Man 2, Makeup, Makeup Artist, Modern Family, Movies, New Girl, Review, The Mindy Project, Tim Burton's Alice in Wonderland, TV