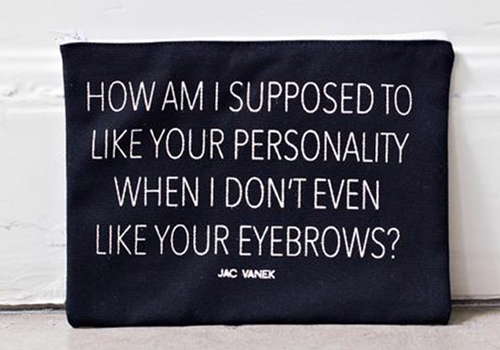 There is a shop in Federal Hill, Maryland called Brightside Boutique thats full of awesome clothes and accessories. Don't worry you don't need to be in the DMV to snag all their awesome goodies.
The hard working and fashion forward staff at Brightside do the hard work for you. They sniff out the best brands like Voluspa, Jac Vanek and QUAY Australia have to offer. Then they put it all together in an awesome shop that you'll never want to walk out of.
If you aren't located in Maryland, you can always check out their website. The site is super clean and has a modern layout, it's easy to want everything they have. You can feel comfortable knowing that their collections are high quality with hard to find items.
Your wardrobe is sure to be the envy of all your friends.
The shop is constantly getting new goodies so be sure to check in with them on a regular basis. Make sure you keep up so you can get all your favorites before they sell out.
Since there are always new items coming in, you can trust that Brightside will always have something new and exciting. The shop has everything to help you put your own personal twist on the most current fashion trends.
Their inventory keeps is balanced between big brands like Free People and small brands like Social Decay. This way customers get the best of both worlds.
Brightside Boutique indulges the fun, sassy person in all of us!
Check them out online here
Subscribe here today to get your free shopping cheat sheet delivered monthly!
Baltimore, Boutique, Brightside Boutique, Clothes, Clothing, Cool, E-Store, Federal Hill, Free People, Jac Vanek, Maryland, Md, Online, Quay Australia, Review, Shopping, Social Decay, Voluspa