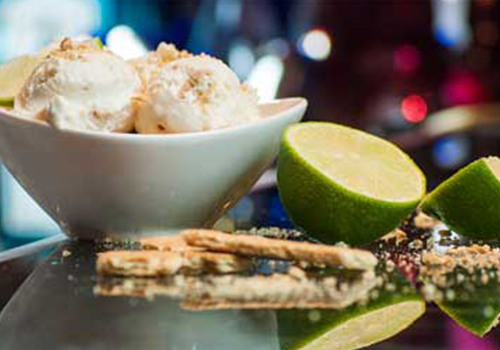 I'm always on the look out for new and exciting food. If you live in the DC metro area, you can get your hands on some Artic Buzz, a company making vodka infused ice cream. This new and exciting idea definitely got me curious, so I tried it out and am reporting back to you.

Each of the 5 flavors sits between 8.6 and 8.9 percent alcohol and they all taste awesome. At 3 dollars a container, it's definitely an affordable indulgence. But containers aren't very big, so you'll want to get more than one.

There are 5 flavors. Raspberry, chocolate, key lime, cookies and cream, and coconut.

I think cookies and cream is the best one.

That said, raspberry is just as good, it's fresh and fruity with the right amount of vodka zing. The coconut flavor is summery and beachy. The key lime flavor is refreshing and light. And you can't go wrong with chocolate, their take on the classic flavor is fantastic.

Each of Arctic Buzz's flavors is worth a try and the novelty of ice-cream with vodka in it is fun. If you're in the DC metro area and want to support a local business, give arctic buzz a shot!

You'll make an impression at your next house party with a freezer full of Arctic Buzz.

(Please consume responsibly)
Arctic Buzz Ice Cream, Finksburg, MD, Arctic Buzz website, available in person at these locations, (phone: 443.881.5827)
Subscribe here today to get your free shopping cheat sheet delivered monthly!
Chocolate, Coconut, Cookies and Cream, Delicious, Drink, Food, Frozen, Fun, Ice Cream, Key Lime, Local, New Drink Companies, Raspberry, Review, Small Business, Vodka