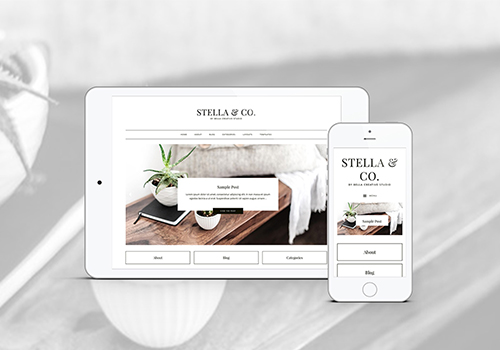 We are moving further into the digital age. So, it's becoming more important have smart representations of ourselves online. Bella Creative is making that easy for us.
Whether you're in the roofing business or running a fashion blog, a well-designed website is essential.
Bella Creative provides pre-designed, semi custom, and completely custom website themes.
Their services are more well suited to fashion blogs. Unless you're running an unusually chic roofing company, if so good for you.
The design company makes it as easy as possible to get started on your site. The themes are compatible with several types of WordPress sites. Each sale also comes with Genesis Framework.
Bella Creative also provides email support for all their products and services. For those who are brand new to the game, installation packages are available for as well.
Each of the pre-made themes comes in at only $35. Letting Bella Creative handle all your basic website theme needs is a huge no brainer.
Should you find that you need some more tweaking to really bring your vision to life, a semi-custom search engine optimized (!!!) design experience is an $850 investment. It's a 1-2 week process not including time you may want to use for your 3 free design revisions.
You may feel the need to truly start from scratch to feel like you're representing yourself. In that case you'll want the completely custom design package. It's a $1850 investment and a payment plan is available for both the semi custom and full custom options.
If you're looking for a way to take your site to the next level, look no further than Bella Creative Studios. Their own website is a testament to their design skills and style.
Check them out online at BellaCreativeStudio.com
Subscribe here today to get your free shopping cheat sheet delivered monthly!
Beautiful, Bella Creative, Business Owner, Creative, custom, Design, Entrepreneur, Internet, online, Review, SEO, Themes, Web Design, Website, WordPress