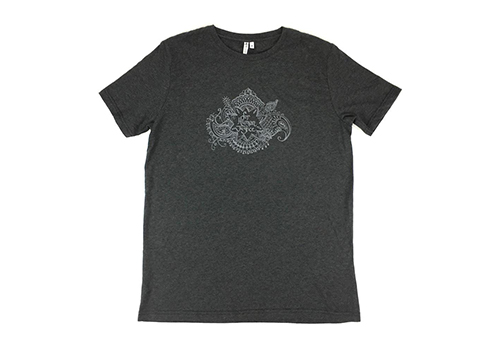 Everyday another company pops up with the goal of giving something back to the world. But only on rare occasions does something truly good enter the market. One such gem is Causegear.

Causegear is a apparel and accessories company. They design all their goods in Chicago and then handcrafts them in India. For production, they use the 5x employment model. This model helps lift up the impoverished women they employ. In doing so, Causegear is rescuing many from a life of modern slavery, prostitution, and/or pan handling.

5x Fashion is good for more than just the workers…

5x jobs entail paying an employee 5 times the average wage. This way a crafter can realistically support themselves and 3 others. This means providing the:
– food
– water
– clothing
– housing
– medical
– educational supplies
people need to not only survive, but prosper.

These jobs serve as an efficient alternative to handouts. They also provide a dignified way for impoverished people to thrive.

To understand how you can have a direct impact, look at this-

1 Causegear purchase, on average, provides a day's worth of life's essentials for 4 people.

You read it right, 4 people. The company gives an ASTONISHING 90% of its profits straight to the crafters. So you take home an awesome handcrafted new book bag or laptop case and support a family at the same time.

Making tangible change is cheaper than one would expect:

When 25% of the country shifts as little as $65 in fashion and accessory purchases to 5x companies like Causegear, 1 million lives will transform for the better.

Each product has a tag inside with the a picture of the person who made it. In addition to the portrait, you'll learn their name where you can read their story. A company has finally added a human touch to the items we use every day.

Their expanding inventory includes shoulder bags, book bags and more. They carry some other smaller accessories like laptop cases and bracelets as well.

Every piece is made by hand ensuring the highest quality. You can be sure when you order anything from Causegear it will be well worth the money.

You'll get an awesome item and feed a family and in 2016 that's pretty much the ultimate multitask.
Check out Causegear online here
Subscribe here today to get your free shopping cheat sheet delivered monthly!
5x, Accessories, Backpack, Book Bag, Causegear, Change, Charitable, Clothes, Eco Friendly, Environmentally Friendly, Ethical, Fair trade, High Quality, Human Justice, Purse, Rescue, Review, Shopping, Tees, Tee Shirt, Totes