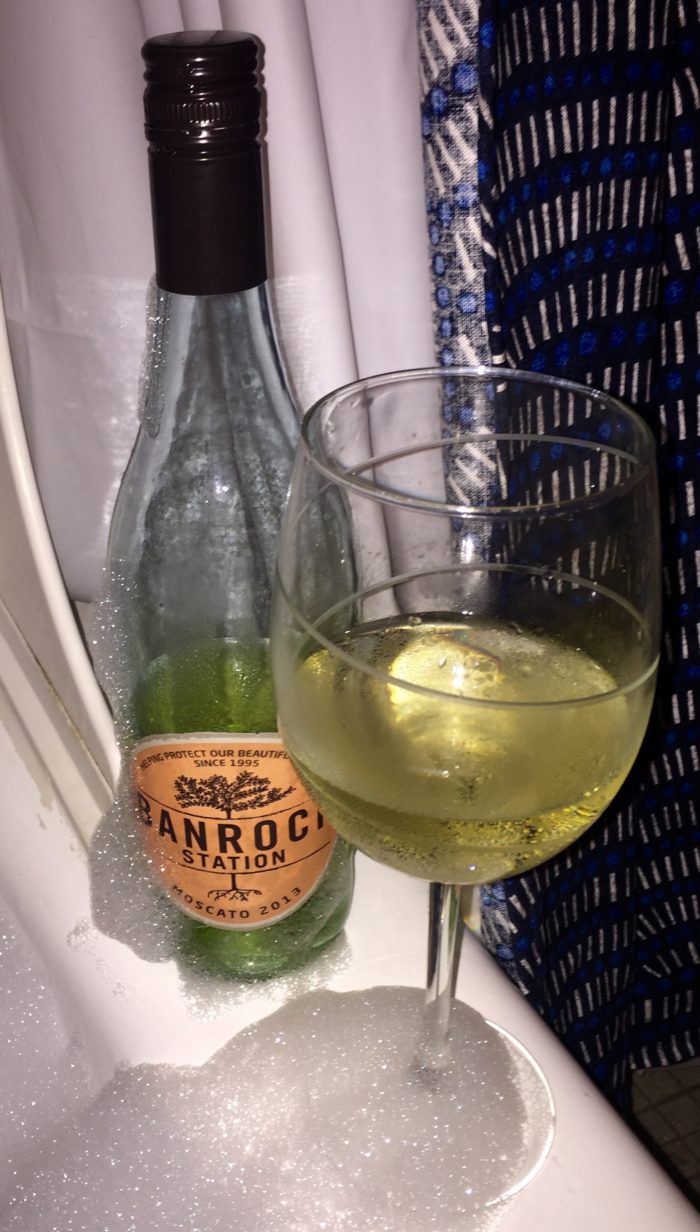 It's a well known cure for a bad day, a bubble bath dim lighting and and a bottle of wine. Wine is ideal because you can drink however big a glass you want and potentially have some left over. And it tastes good.
Unfortunately, movies have made this whole experience look really expensive. If you aren't sipping on 2010 Chateau Montelena Estate Cabernet Sauvignon you're relaxing wrong.
On this 6 million and 12th occasion, the movies are wrong.
You don't have to spend a fortune to relax. Stressing about the money you spent is counterproductive. As far as wine goes, Banrock Station Moscato, (about $6.00 assorted liquor stores) works. Because if I'm by myself in the bathtub, who's to judge if I just want to drink a cheap bottle of dessert wine.
Not to mention the company doubles as a nature reserve in Australia.
They've given 6 million dollars to environmentally focused charities since 1995.
As far as the bubbles, I like Dr. Teal's Foaming Bath in Relax & Relief ($5.49 Ulta). Its main two ingredients are eucalyptus and spearmint extracts. They work in harmony to both trick your muscles into thinking they're in a bigger bathtub. Then they trick you mind into thinking that you don't have a care in the world.
The wine helps here too.
Then throw in a dash of feel good, relaxing music. Try The Boxer Rebellions' new album Ocean by Ocean ($9.99 iTunes or free somewhere on youtube.com). The album's content is completely contradictory to the groups edgy name. Echoing guitars and shadowy vocals will leave you in a peaceful trance.
Then turn down the brightness of harsh bathroom lighting either candles. Or what I do, just unscrew a few of the bulbs in the light fixture if you don't want to mix alcohol with an open flame. I recommend the latter option.
Safety first.
Subscribe here today to get your free shopping cheat sheet delivered monthly!
Banrock Station Moscato available online here, and in assorted liquor stores, Dr. Teal's Eucalyptus Spearmint Foaming Bath available online and in stores, The Boxer Rebellion Ocean by Ocean available on iTunes.